It's an Augusta weekend!  That means we packed on Thursday night.  Friday after work I loaded a few things into the car, including Dasher, and picked up Jim from his work and then hit the road. 
We had a strange "picnic".  In advance we bought cheese, crackers and a crab spread.  We packed up napkins, plates, etc and ate at the same rest area pavilion.  You know, the one that says no pets from last week's picnic?
It was probably around 10 o'clock when we arrived at the campsite.  We quickly unloaded the car, socialized a little bit and then headed for the pool.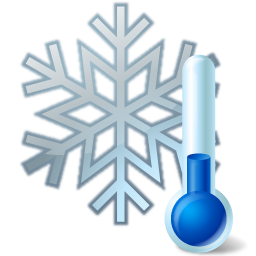 Jim and I like to sleep cold.  Honestly, 71° or below is preferred.  We sleep with a sheet and comforter… preferably a light comforter and not one of those thick polyester jobs.  In the Fall and Winter, we open the bedroom window a little and sometimes even a lot.  Ideal temp is at about 65°.  Sleep in the motorhome is "interesting" and has pros and cons.  Pro – the a/c is a loud white noise that we love.  Con – The bed is NOT our king size and with 2 above average sized adults plus a dog who's all leg and likes to stretch out, isn't the best sleeping arrangement.  Pro – We can get the temperature to be perfect. 
Friday night, I woke up several times to absolutely ice cold feet.  Did I do anything about it?  Like put on socks?  Adjust the a/c temp?  Nope.  I'm a tired, lazy sleeper with no energy.  I find it nearly impossible to get up for a drink, to pee, grab a Tums for indigestion, or to rearrange the dog who is at my feet and causing me to be a contortionist.  I just suffered.
When I woke up this morning, I glanced at the table top thermometer which read 63°.  I thought this was odd since there's 2 separate zones and a/c units.  Front and rear.  Since the thermostat is in the bedroom, I ignored it until Jim woke up so as not to disturb him.  Once he woke up I asked him to bump it up, maybe it was stuck.  Sometimes the tiny slider knobs are touchy.  It ignored his input.  Whether he put it at 50° or 90°, it still ran and ran.  My immediate thought was "great, another reason to unload this beast".  I had to turn the unit off so we could defrost.  There's an "energy management unit" for the a/c and we theorized that the issue had nothing to do with that unit but rather the thermostat controls themselves.  Eventually Jim looked at the unit anyways.  He slid the "test" setting back and forth and it fixed the problem.  Maybe it just "locked up" like a computer.  Who knows.
Above: Thermostat controls.
Above: A/C unit controller
That was an extremely long story about a/c temps.  Oy. 
We had a late night on Friday so we didn't move to quickly on Saturday morning. By the time we showered it was time for lunch. Time for a Living Social coupon to Al's Family Restaurant. Jim ordered eggs scrambled with cheese, 2 pancakes and biscuits with sausage gravy. The gravy looked like thin soup and he said it was all lackluster. Me? I ordered onion rings and breaded pork sandwich. I had 1 onion ring and Jim had a few. I thought they were gross. The batter was flavorless for the most part but toward the end of my chewing the flavor reminded me of the taste of blood. I kid you not. I couldn't eat anymore of it. I waited until we finished eating to share that tidbit. My pork sandwich overall flavor was good but my first bite I bit into a bone. Eventually another than yet another. It seemed awfully dangerous to have bones in a sandwich. I mean, typically people don't use caution when eating/chewing a sandwich. I can only imagine if I had chomped down on that thing.  Look at the bones:
This was our view:
Above: How many interesting things can you spot?
The pool had some private party thing going on so we decided to go to the local flea market, a Walmart and a Kmart.  Around dinner time we returned to the RV in anticipation of a big storm we saw rolling in.  It hit, we had dinner, and then we took a nap.  Yeah, for that time of the day it's typically late for a nap but we knew we'd be up late tonight.
Here's a couple of things I spotted at Kmart:
Above: A $12 flashlight with a security tag, yellow packing and corroded batteries.
Above: More corroded batteries although the package date is 2013.
Even though it was only 87° (per my phone), walking through the flea market seemed hotter than that.  I was sweating and uncomfortable.  It made us shop that much faster I suppose.  The vendors were typical.  Socks, cheap stuff, incense, and the like seemed to be the most popular booths.  We did buy some crap at a "good price" that we "think" we'll need or use.  Isn't that how it goes?
The trip to Walmart was because I left my nice water bottle in a cart at Kmart.  We were already home (RV) before I noticed it was missing.  Perhaps it was still there but I didn't want to drive back only to find it missing.  So, we went to Walmart.  I now have a new water bottle with an optional ice rod.
On Sunday, Mr. Weed Whacker aka Jim, decided to trim around the RV again.  This time he's Big Balls – less.  I'm not even going to ask him how much trim line he's gone through.
Went out out for lunch to some chain pizza buffet called Stevi B's.  It was OK but I'm just not a pizza buffet kinda guy. 
We took a dip in the pool and maybe because all of the rain, it wasn't as warm as typical.  We didn't stay that long. 
We stayed in Augusta longer than usual figuring we'd scale back our lunches next week.  Instead of salads, we'd have sandwiches. 
Well, it was the last weekend for Augusta for at least three weeks.  Grandma will be here next weekend and then my mom and aunt the next 2 after that.
Above: An RV with deck for sale.  No, we're not buying it.  I researched online and it's a bunk-house model.
Above/Below: Our neighbors build a deck.